My favourite winter item in my wardrobe.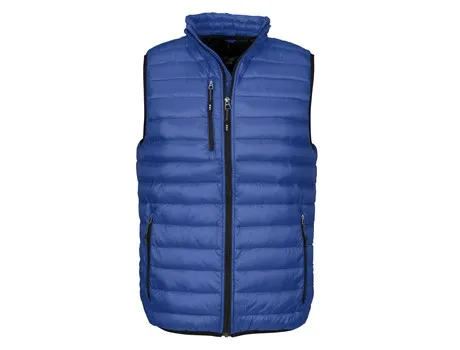 When getting dressed for work these days, I consider the following.
Do I need to ventureout for the day?
Am I working on my laptop the whole day?
Do I have branding to do in the office?
Is it paper work day?
Which part of the house am I working in for the day?
No matter what I am doing or where I am doing it, the layer above my multiple layers of clothing (I get very cold), is my body warmer.
I have 5 bodywarmers, in different colours.
Be it Altitude,US basic, Salzenger or Elevate, there is one that matches my comfort, outfit, level of cold weather and I love my arms been free to work as I need to for the day.
My brand is always visible because the layer above it, no matter the weather, is in view of my clients and prospective clients.
Looking good and professional is necessary because everything is a billboard, even you.